Industry Chosen Hose & Fittings Provider
Integrated Hose & Fittings offer cutting-edge comprehensive solutions, customized for all hose reel requirements of your business. Our team of engineers have years of experience in successfully installing hydraulic and industrial hoses and fittings.
We provide competitive alternatives whilst maintaining high quality of service standards. As a fiercely independent family-owned business, we strive to supply the best products and services to our customers.
At Integrated Hose & Fittings, we understand that the industries operate under severely volatile conditions. Hence, our team provides 24/7 assistance to a wide array of industries. Our products are of premium quality and in tune with the latest technology.
Our experts are trained to upgrade, update or install them with utmost efficiency to ensure the down times are kept to a minimum.
Why Us?
Sales, supply and installation by qualified & fully trained staff
Family owned and operated
Australia wide supplier of hydraulic and industrial hose
All inclusive range of products at the most competitive rates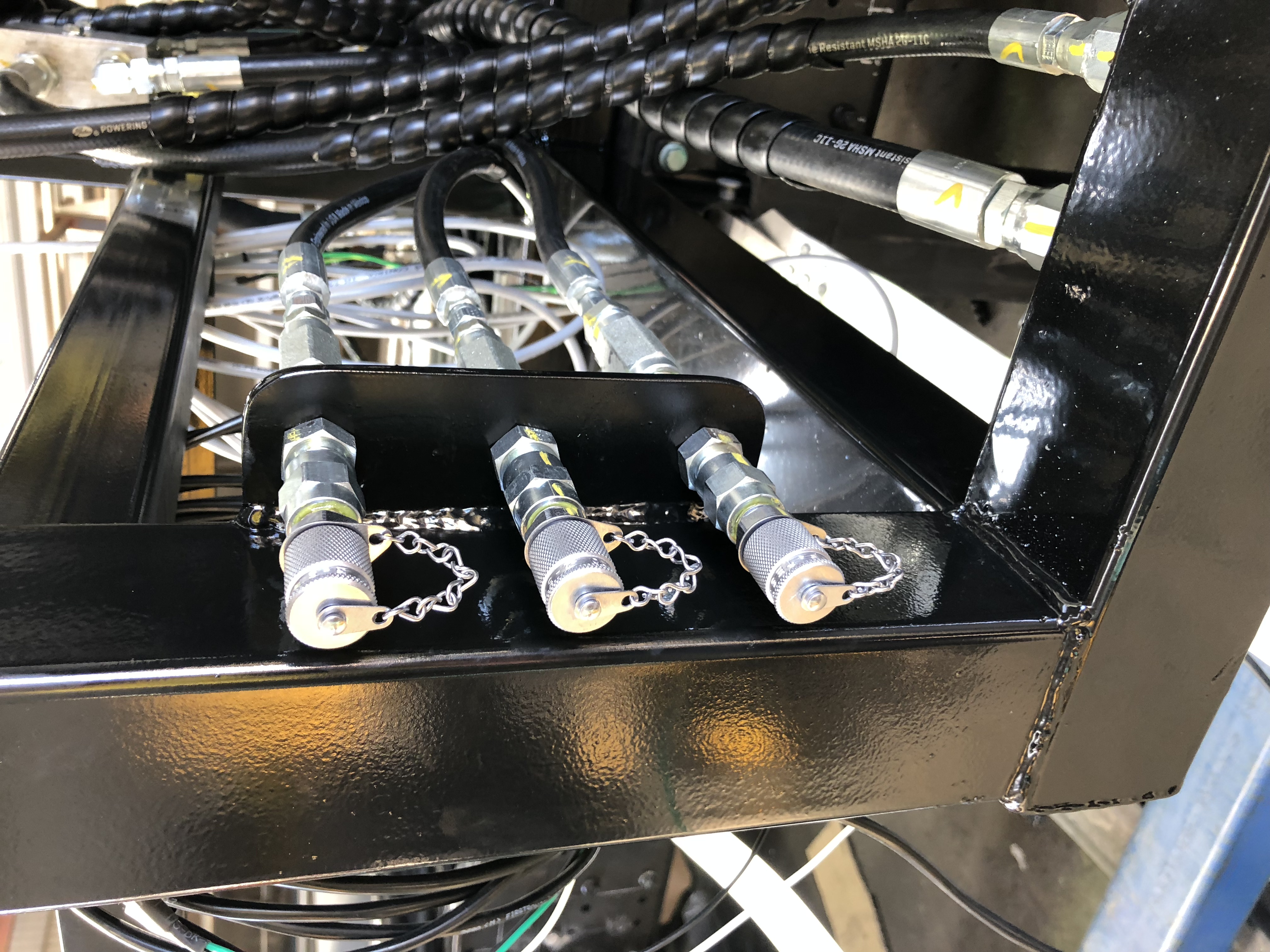 The industries we cater to include the transport, mining, industrial operations, construction and agricultural industries. As a leading distributor of quality hydraulic parts and accessories, Integrated Hose and Fittings provide all types of hydraulic hoses and fittings. We provide a range of hoses, fittings and fluids for a wide majority of transport vehicles.
Our products match all the reliability and safety requirements laid down by the industrial regulatory bodies. Most noteworthy is the reliability of our equipment which means you never have to worry about the safety of your operators.

"I have been dealing with Integrated Hose and Fittings for a few years now. Their professionalism and knowledge is second to none. Whenever I have needed help they were there all guns blazing. Very quick, reliable and a pleasure to deal with. I would highly recommend them to anyone."
"I would not hesitate in recommending Integrated Hose and Fittings to others, They have serviced our company for many years now and their staff are always very polite, easy to deal with and have extensive knowledge in the field of expertise. Their service is second to none and they are always very fast and reliable in accommodating your needs. They are also very competitive in pricing."
"Integrated have always been prompt and willing to assist with any requests we have – whether its just a general enquiry or a major breakdown. Staff have always been friendly and the follow ups of jobs have been great! I would highly recommend using integrated for all your hose and hydraulic fitting requirements."
Our fully equipped onsite service truck has more than a thousand line items and is capable of manufacturing up to 2 inch 6000 psi hydraulic hose assemblies, considerably minimizing down time and saving you money.
Servicing the Adelaide metropolitan area, we support your onsite needs and offer round-the-clock services. Our team of experts is available for emergency breakdowns of hoses and fittings, 24 hours a day, 7 days a week!